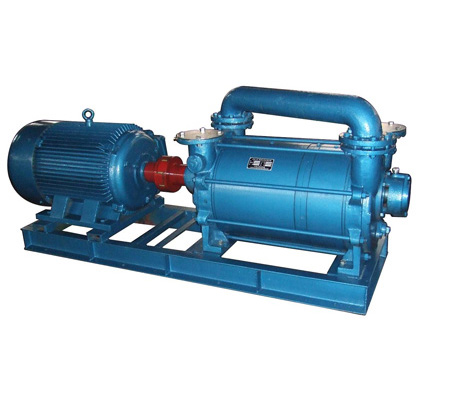 2SK Double Stage Water Ring Vacuum Pump
1, Feathers
2SK series two-stage liquid ring vacuum pumps can work well like two sets of SK series water ring vacuum pump. Due to SK series vacuum pumps only reach the maximum vacuum of-700mmHg, to meet the high vacuum and the large pumping speed under high vacuum, China developed the 2SK series water ring vacuum pump in 80s in the 20th century.
Simple structure and easy maintenance. The mostly working medium is water and low maintenance costs. The pump can works in the harsh condition .
2, Applications
Two water ring vacuum pump or the unit is used to suction air or other water-insoluble, solid particles, non-corrosive gases in sealed containers to a certain degree of vacuum, best suited to textile, food, metallurgy and chemical industries for vacuum evaporation, vacuum concentration, vacum resurgence, vacuum drying, vacuum smelting and other processes.