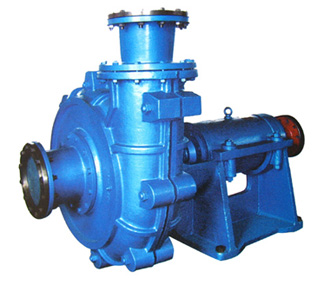 Slurry Pump ZJ Series
This series Pump is our company 's new high efficiency and energy-saving product,which based on the Warman pump technology and CFD\CAE technology.
•Features:
grease lubrication , single-Stage, single-suction, cantilevered, horizontal, wear resistant layer and bearing layer can be separated, double casing structure. High efficiency, wear resistant, stable performance, interchangeability of parts. Some of them such as AH(R), M(R) , L(R), the lining and impeller can be made of wear metal or rubber, over-current components of HH、H can only adopt metal material, and the discharge outlet can be adjusted with rotation interval of 45 degree, the pumps can be operated in series and driven with belt.
•Main application:
delivery of slurry with strong abrasion and high concentration for metallurgy, mines, coal and power plant, e.g. the pulp from the ore concentrate and tailing of nonferrous mines, with particle diameter greater than 0.1mm and Cv≥5%. The shaft seal can adopt expeller type shaft sealing , gland packing assembly and mechanical sealing.