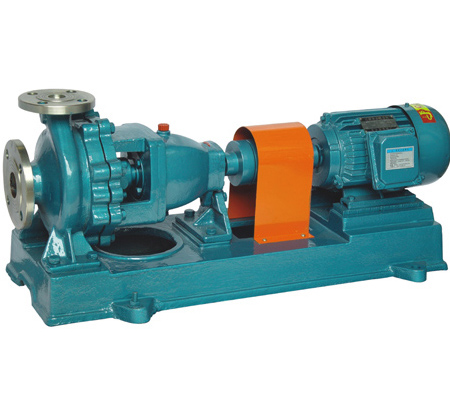 Standard Chemical Process Pump CZ Series

Features
Executing standards of product: API610(Ed.10)and VDMA24297(heavy duty)
The CZ series standard chemical pump is a horizontal, single-stage and single-suction centrifugal pump, witch conforms to such standards as DIN24256, ISO2858 and GB5662-85, which is a basic product among standard chemical pumps. Pump body adopts foot supporting structure;
Impeller: closed, semi-open and full-open types; the CZ series pump's axial force is mainly balanced by the back blade or balance hole while the residual axial force is born by the bearing.
Pump cover: it works with the sealing gland to form a sealing cavity and the standard cavity dimensions can be provided with various seal types.
Shaft seal: according to different working conditions, such seal types can be adopted as packing seal, single end face mechanical seal, double end face mechanical seal, and mechanical seal in series.
Bearings:it adopts the thin oil lubrication mode and the oil level is controlled by a constant level oil cup, that fully ensuring the bearings working in a good lubrication state.
Shaft: It's protected by a bushing to prevent the medium from contacting the shaft directly to improve the shaft's service life.
Main application
It's applicable for transporting media being low-temperature or high-temperature, neutral or corrosive, being clean or containing solid grains, or being poisonous, inflammable or explosive. It's mainly applied in such industries as chemical engineering, petrochemicals, steel works, power plants, papermaking, pulp, medicine, food and sugar refining.